Details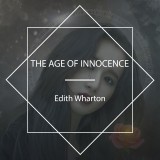 ---
The Age of Innocence
9,99 €

Verlag:
Erika Audio
Format:
MP3 (in ZIP-Archiv)
Veröffentl.:
21.05.2022
ISBN/EAN:
4061707932168
Sprache:
englisch
Dieses Hörbuch erhalten Sie ohne Kopierschutz.
Beschreibungen
In an era before the advent of electric lights, telephones or motor vehicles, there exists a small cluster of aristocratic "old revolutionary stock" families that rule New York's social life. Under the rules of this society, "being things" is better than "doing things" and reputation and outward appearances come at the exclusion of everything else. In this Gilded Age, when America's expansion and increased industrialism produce a group of newly wealthy robber barons and financiers, the patient, time-honored values of the old ruling class, and century, are giving way to the expediencies of the new. Caught at this cusp, a triangle of lovers, who must choose between the expectations of family and society, and the deepest yearnings of the heart.

Newly engaged couple, Newland Archer, a young lawyer, and May Welland, a society debutante, are part of the old world, where the "right people" follow the "correct rules" and marry into "acceptable families." The arrival from Europe of May's cousin, the Countess Ellen Olenska, complicates their union, as Ellen's mysterious past threatens to cast a shadow of scandal over the newly betrothed couple. Newland Archer, at first critical of Ellen's bohemian lifestyle, and her seemingly wilful ignorance of the rules and customs of his Old New York, is soon captivated by Ellen's warmth, spirit, and her generous and loving heart. Will he cast off the life for which he's been groomed, or sacrifice happiness for duty and the greater good of the social order?
Edith Newbold Jones was born into such wealth and privilege that her family inspired the phrase "keeping up with the Joneses." The youngest of three children, Edith spent her early years touring Europe with her parents and, upon the family's return to the United States, enjoyed a privileged childhood in New York and Newport, Rhode Island. Edith's creativity and talent soon became obvious: By the age of eighteen she had written a novella, (as well as witty reviews of it) and published poetry in the Atlantic Monthly.

After a failed engagement, Edith married a wealthy sportsman, Edward Wharton. Despite similar backgrounds and a shared taste for travel, the marriage was not a success. Many of Wharton's novels chronicle unhappy marriages, in which the demands of love and vocation often conflict with the expectations of society. Wharton's first major novel, The House of Mirth, published in 1905, enjoyed considerable literary success. Ethan Frome appeared six years later, solidifying Wharton's reputation as an important novelist. Often in the company of her close friend, Henry James, Wharton mingled with some of the most famous writers and artists of the day, including F. Scott Fitzgerald, André Gide, Sinclair Lewis, Jean Cocteau, and Jack London.

In 1913 Edith divorced Edward. She lived mostly in France for the remainder of her life. When World War I broke out, she organized hostels for refugees, worked as a fund-raiser, and wrote for American publications from battlefield frontlines. She was awarded the French Legion of Honor for her courage and distinguished work.
Diese Produkte könnten Sie auch interessieren: